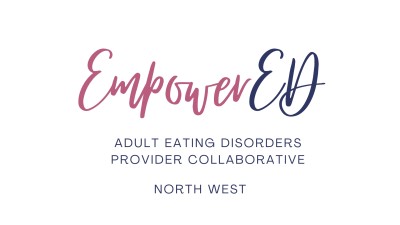 EmpowerED is pleased to announce that in October we held our first Empowered referrals meeting, and that this has continued every week since.
The meeting usually consists of the Consultant Psychiatrists and Ward managers of our three Specialist Eating Disorder Units (SEDU's) along with the Empowered Case Manager and Empowered Lead for Care. The meeting has several benefits:-
Group review of potential admissions helps to ensure consistency in decision making across the North West .
People referred with higher risks or more complex co-morbidity can be discussed in the group making use of the huge combined experience of our professionals across Empowered to ensure the most appropriate care.
While people are usually admitted to the SEDU that serves the area they live in , the meeting allows Empowered to easily plan for admission to whichever unit has the next available bed if an urgent admission is needed or when one unit has significantly more people waiting for admission.
A means to understand the pressures faced by each unit, whether these because of clinical acuity, specific incidents e.g. COVID or Influenza or staffing requirements.
The chance to build closer links and relationships between the units and the staff that work on them, to allow us to share good practice.
The meeting is the first time that the North West of England has a regular means of co-ordinating and peer reviewing admissions to both NHS and Independent Sector Specialist eating Disorder Services and is another example of how Empowered is improving services by driving collaborative working.